Testimonials for Laughter Yoga in SLO and Santa Barbara and Ojai: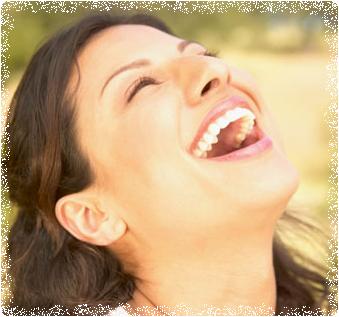 The silent part of the evening was probably the moment I became a convert to Laughter Yoga.
I teach that our hatha yoga practice (with physical poses) is designed to help us meditate.  Our bodies limber up, our energy gets moving, and we can then sit in the flow of the divine energy without getting distracted.  While the laughing exercises were fun, because I LOVE to laugh and was delighted to have the forum to do so freely and "for no reason," and while the connection with others was beautiful (and revealed a profound potential for long-running groups), I was most surprised by how easy it was to meditate after the practice.  The laughing got my energy moving like nothing I've done in a while, which allowed me to sit in the silence so comfortably, just enjoying being in the flow of the life force.  And getting there was also easy because the practice, the laughing, was just plain old having fun.  Wow ... brilliant.
- Lynette, Source Yoga (yoga instructor)
"All the laughter you inspired is like a doorway I've been invited to walk thru where my greater self abides...a being I've always been, on the edge of my awareness,  beyond my judgements of myself and others, lurking there in the shadows, inviting me to come away to a magical place. No comparing. No hesitancy. No holding back. A long deep drink of some luscious luxuriant draft, a heaven elixer that is forever at my disposal. A seed has been planted. A window opened with the fresh air of aliveness blowing thru that has been stuck closed, painted black, boarded over."

Namaste,
Michael (yoga teacher)
What I witnessed in my years of teaching yoga was that the physical body became stronger, more flexible, and a deeper body awareness was developed. I also saw how people were using the postures to build self-confidence and how it also was strengthening the ego, by believing they where more or better if they could perfect a posture. What Laughter Yoga offered was an opportunity to get out of the mind, to magnify the absurdity of it's perceptions, to break free from looking a certain way, or acting appropriately, to laugh at all the ways the ego plays out. During a laughter yoga session I saw people become lighter, freer, and not taking themselves so seriously. I saw people become happier more joyful and therefore more peaceful. Is this not the goal of Yoga?
Sarah Uma (yoga teacher)
I want to share a small bit that happened the morning after I took that workshop [laughter yoga session]. The dogs that live upstairs from me bark every morning (between 6-7 am) relating their joy to all, that they now get to go out for a walk. It is usually their joy only because they are making all this commotion right above me, on the way outside, while I am still in bed. Most mornings I grumble a bit to myself (damn dogs can't their owner keep them quiet why do they need to bark yadada yadada) but that morning when all this took place I spontaneously laughed. Given that I had never considered laughing before, it seemed to me there was a direct correlation.

- Linda Repucci
After a session Amber mentioned to me how it was for her. What she told me I immediately felt inclined to ask her to please write it out for others to see. Here is what she wrote:
Here's a brief description of my Zen experience:

"When Bob struck the gong to begin the laughing meditation, the sound immediately put me back at the Zen Buddhist monastery where I lived for 14 years.  The thought arose:  What if my fellow nuns and monks could see me now - lying on my back giggling and snorting.  I started howling with laughter.  Then memories of upsetting situations started coming up - when I was scolded for not doing what was "correct."  With each memory, I pictured myself laughing instead of feeling stressed.  When the memories were all laughed out, which was a very cleansing and healing experience, I realized that all the nuns and monks were probably sitting in quiet, motionless meditation at that very moment.  So I pictured them all rolling on their backs with uncontrollable laughter.  It was a heart-opening experience, and I felt at peace.  Thanks, Bob!"
- Amber

"Everytime I look at Bob I start laughing!"
- Cristy / Romar

"Bob, your laughing yoga workshop opened me up to some deep inner joy which seems to hide out so well. I felt your blessing of sharing this wonderful technique with me and I carried the joy with me for a few days afterward. Please let me know whenever you plan to lead another laughing yoga group as I would love to attend."

- Ruel (MKP member)

Hi Bob,

"I had no idea I would laugh so much and so deeply. It was totally energizing and yet left me feeling very relaxed, centered and grounded. It also connected me at a core level to people I did not even know, who felt like old friends when we were finished. FUN!"

Love,
Sumac
"Your workshop really helped me see the lighter side of life and I laugh frequently now, especially when anything troubling occurs!"
- Ronit Corry (Santa Barbara)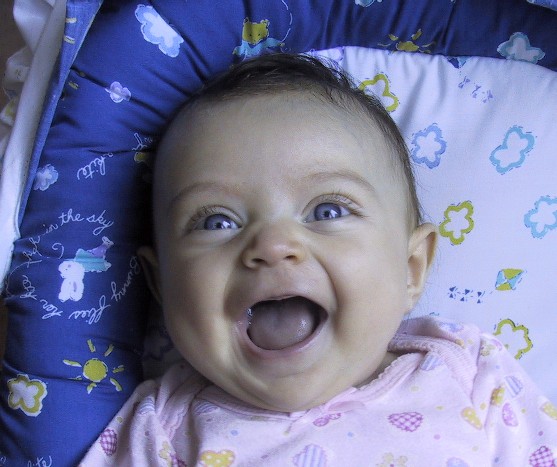 "Had a blast! even had laughter in my dreams and we continued to laugh each morning for days!"
- L & Q

"Laughter Yoga was a catharsis. I highly recommend it."
- Abe
"Your laughter sessions have expanded my laughing repertoire!"
- Josephine
Bob,
"I LOVED the Laughter Yoga experience!  It was so easy to get into and the uplifting feeling of fun and comaraderie with "new people" was terrific.  Before class started I was tired and planned to just go home afterward.   Then, after the class, I felt so invigorated I just continued to have a great evening.

I've emailed my yoga teaching friends all over the country to make sure they find a local teacher plus I'm encouraging everyone to come to your next class.  Looking forward to the next time...and meanwhile I'll just keep laughing!"

Appreciatlively,
Marcia
From comments left at the survey flyer: "How Do You Feel? (Before and After a session)":
Delightful experience!
Thank you so much Bob!
The combination of all of it - ending with the hum brought to surface an inner child laughter & peace!
Loved it!
Very relaxing - great workshop!
Gasp... wonderful!
Great... I will be back!
Had a hard day... feel 10x better afterwards.
Im so hungry now!
Thank you for opening my eyes to laughter!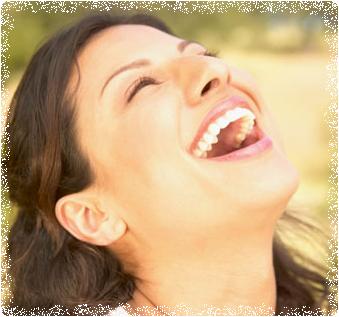 After a laughter yoga session with a mens group, the following are some comments:
I can't remember when the last time I laughed so hard.

My problems seem to have faded into the background somewhere.
It's been years since I've laughed so deeply.
I felt like I was with my friends when I was a child.

I thought I was in my crib when I was four years old.

I never thought it would have been such a vigorous workout.

I honor you for pursuing this so you can share it with us.

I can't believe I came here feeling so angry and now I feel so calm and rested.

During the relaxation visualization it was easy for me to send out energies of love to people out there but when you said to allow yourself to receive the love from others I had a difficult time letting that in.

I asked for something like this that would be less talking... and laughter really does it. I want to include it in my work with people.

It's been years since I've laughed so deeply.

The Kings Path is Joy and the key to joy is laughter. I can really feel that.

I feel great that the men here have created a sense of trust and intimacy so we could all really enjoy this laughter.
For more info about laughter yoga: http://hopedance.org/home/soul-news/1615